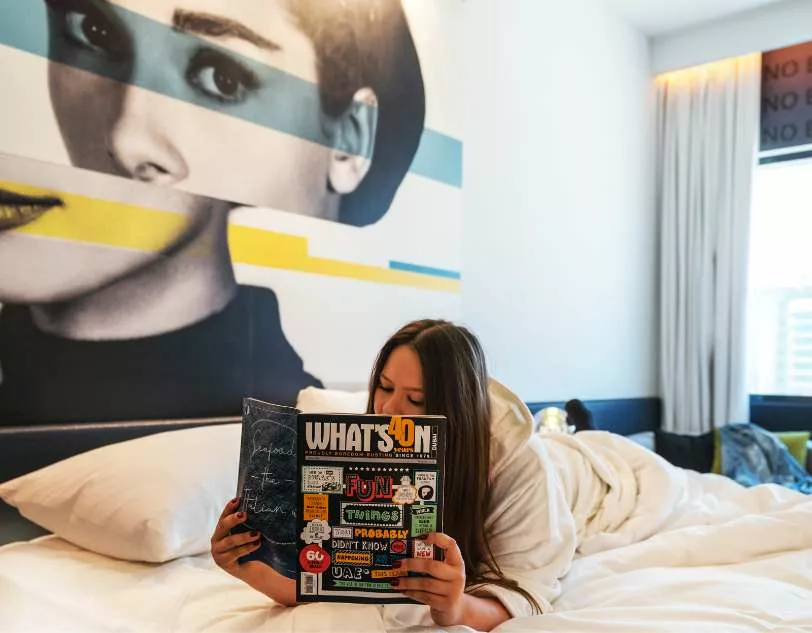 01
Beds made for bouncing
studio one hotel ROOMS DESIGNED WITH FUN IN MIND
If you're wondering which Studio City hotel rooms to book, look no further. Casual and inviting, Studio One's rooms are adult playgrounds, from the unique wallpaper and carpet crossword puzzle to the retro dial-phone and 'Rocky' bathrobes, the rooms are bright & contemporary with all the technology needed. Plus, all our rooms are non-smoking to ensure the health and well-being of our guests.
STAY, PLAY AND EAT AT STUDIO ONE HOTEL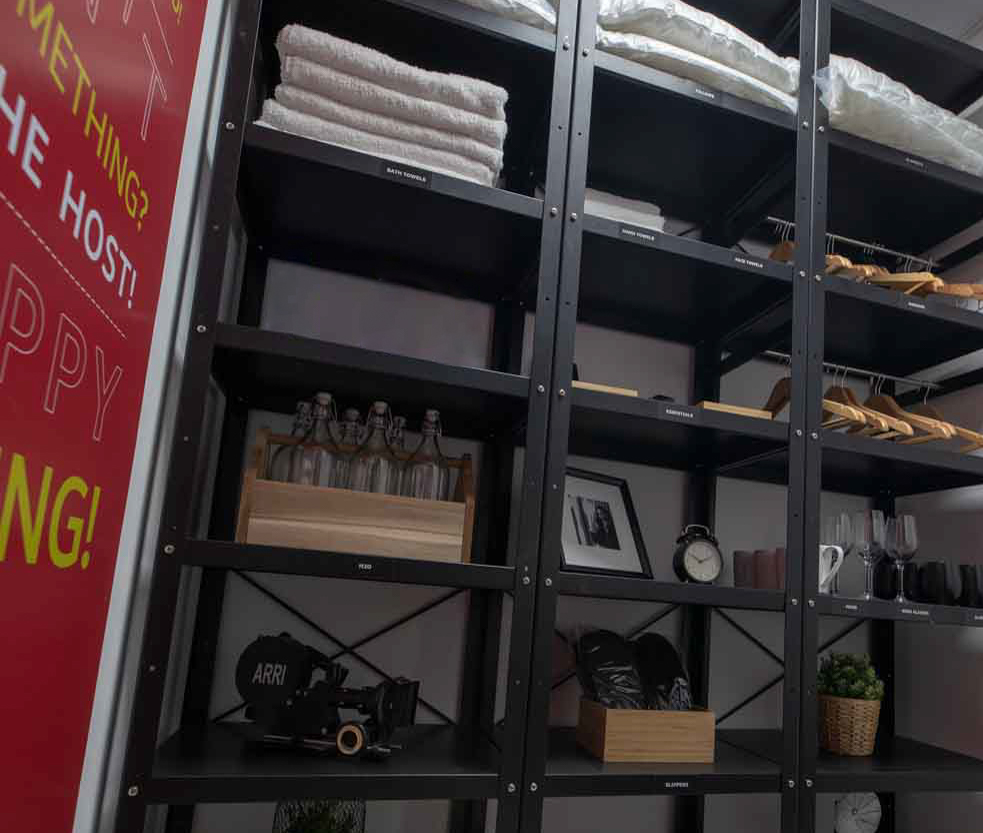 Stay your way with Take One. Located on all hotel room floors, these pantries are filled with all those amenities you might need during your stay. Fresh water, ice, ironing board and iron, toilet paper and shoe shine. Simply take one and enjoy your stay in Dubai!
Fancy a midnight treat? Take Two is stocked with fresh pastries, Snack Studio energy bars, sandwiches, salads, tea, coffee, and drinks from Larte. Located in the lobby and available 24hrs, Take Two gives you the flexibility of stocking your fridge with snacks that suit you.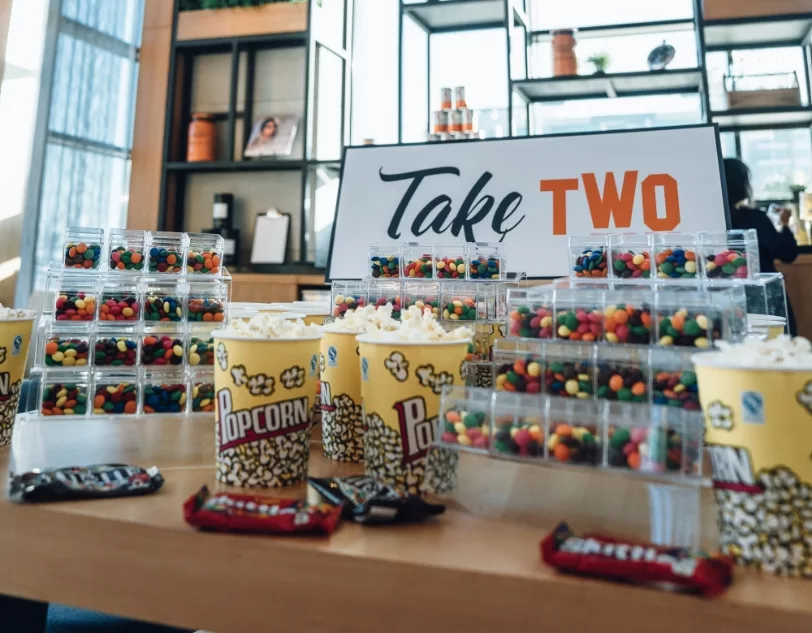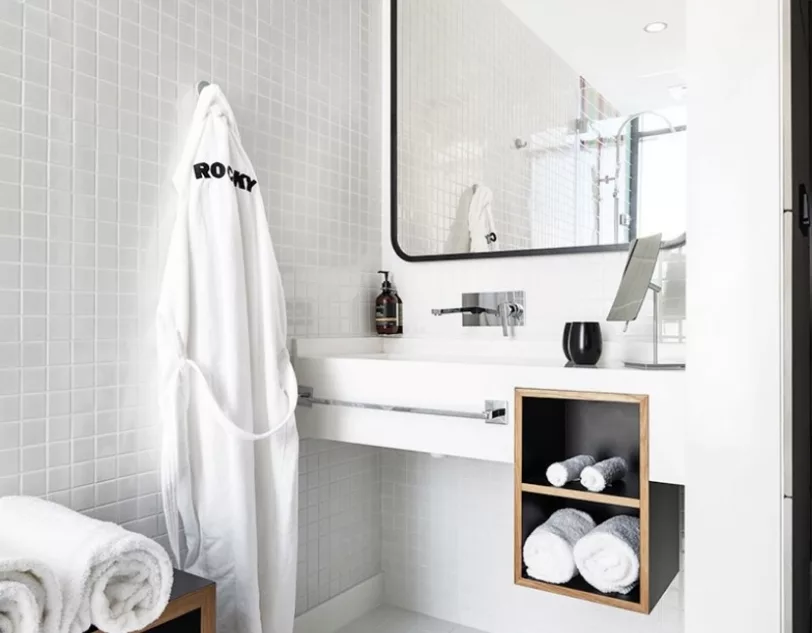 Wash it, dry it, fold it, wear it. With our on-site launderette it really is that simple. Grab a token from the reception or, if you have something that requires a little more care and attention, use our door-to-door laundry service.
Check out The Studio One World Policy here for more details on how we are doing our part in the fight for a greener planet and happier community.
FIND OUT ABOUT SUSTAINABILITY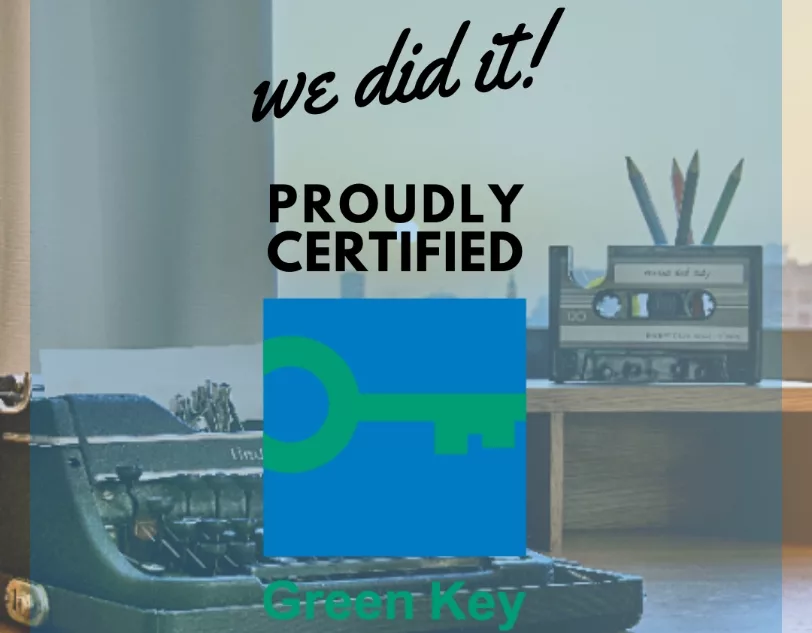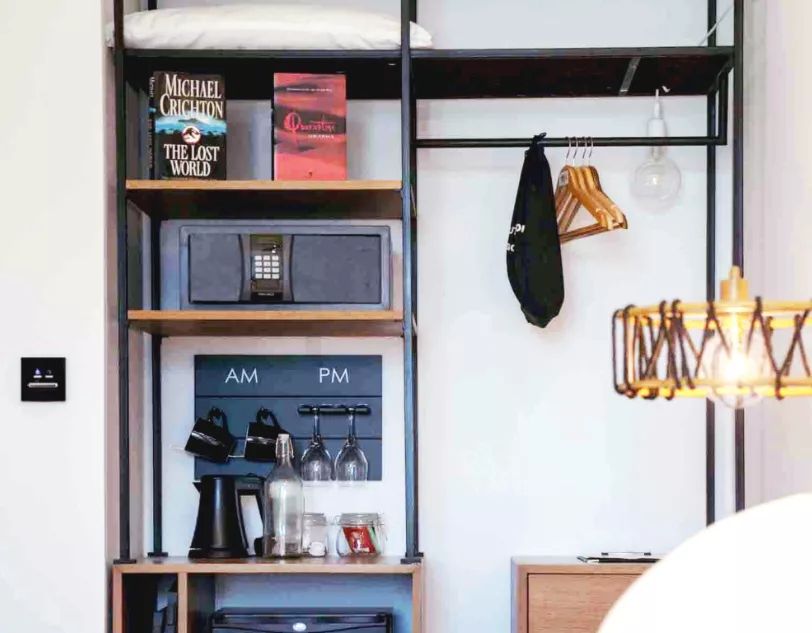 Staying two nights or more?
For every day you choose 'The Green Side' and opt not to have your room serviced, you earn 25AED back to be used in Larte, our all-day dining Italian Bistro! It's really that simple, and adds to why Studio One Hotel is the best place to stay in Dubai.
Leave your Green Side hanger on your door and we'll stamp it so you can redeem in the restaurant and help conserve the planet's resources for the next generation. After all, we're only planet with chocolate!